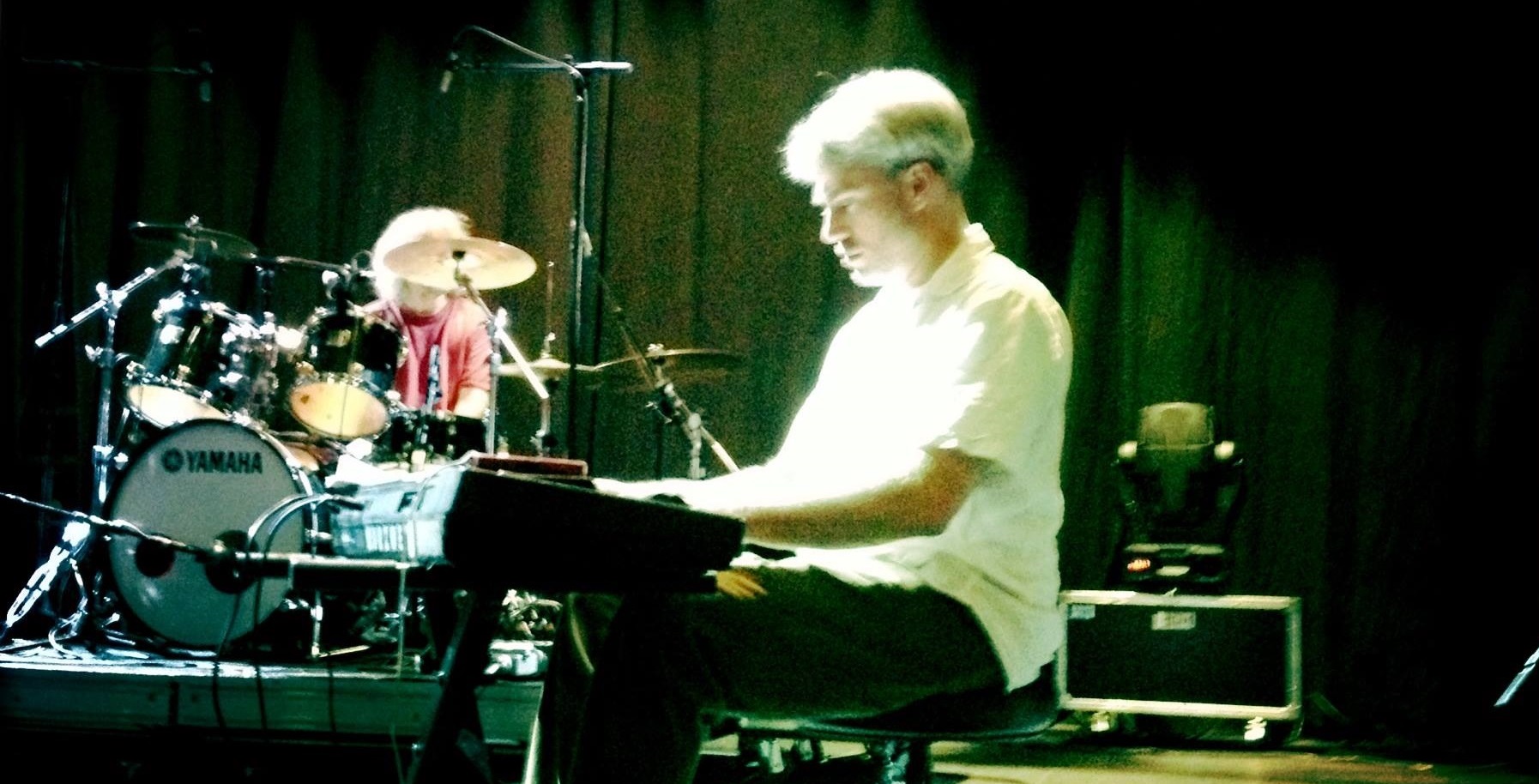 D Bayne - Biography
Composer and pianist D Bayne has been active in the free jazz and post-rock scene since 1996. Bayne graduated from Lawrence University studying piano and composition with Ken Schaphorst. He won composition awards from Downbeat Magazine and the US Airforce Band and studied with Dave Douglas at Banff Centre in 2003 and at Stockhausen Courses Kürten in 2006. He has toured and performed internationally in Europe and Asia and currently collaborates with Chicago post-rock band Cheer-Accident.
As a composer, my work involves exploring the relationships between structure and freedom, composition and improvisation, music and noise. My objective is to create written, music compositions that create definite, time-bound frameworks for improvisation utilizing aesthetic principles from the twentieth century modern music tradition. In addition, my work explores boundaries between music and noise by re-contextualizing field recordings within through-composed musical frameworks. I find continuous inspiration in the natural world – its power, depth complexity and ultimately its fragility.
Since 2002, I have been playing and recording together with saxophonist Boris Hauf as the duo Postmarks. The band's name is a hybrid of Postcards and Landmarks and proposes an imaginary and visual stimulus: as postcards cut across both place and time, landmarks do the opposite – they constitute and define specific spaces and periods in a visual context.
Current Musical Projects:
Cheer-Accident, Chicago post-rock since 2010
Postmarks, duo with Boris Hauf (Berlin) since 2005
Recordings:
BENEFIT compilation for Ukraine, No War нет войнe, Shameless Records, 2022
CHEER-ACCIDENT, Hong Kong, Shameless Records, SHLP12, 2021
BassKase, Once Upon A Time In The Midwest, BassKase, 2019
D Bayne, Meditations on Present Time, Luminescence Records, LUM003, 2015
Postmarks, National Parks, Monotype Records, MONOLP019, 2013
D Bayne, D Bayne Sextet, Luminescence Records, LML004, 2012
CHEER-ACCIDENT, No-Ifs-Ands-or-Dogs, Cuneiform Records, Rune 326, 2011
Postmarks, Western Avenue, Luminescence Records, LML005, 2011
Chicago Sound Map, Compositions by Olivia Block and Ernst Karel, Kuro Neko Music, KN 003CD, 2011
Bayne, Daisy and Johnson, Bayne Daisy Johnson Trio, Luminescence Records, LML002, 2007
D Bayne Septet, Premonition, Luminescence Records, LUM001, 2000
Underground Evolution, Primordial Passage, Peacefrog Records, PF090, 1998
Grants:
Community Arts Assistance Program (2018) for Chicago Loops and Hong Kong
Community Arts Assistance Program (2005) for This Unfamiliar Place
Community Arts Assistance Program (2004) for No Step
Community Arts Assistance Program (2003) for Subterranean Love Story
Education:
Banff Centre Winter Residency (2007)

Studied with John Halle

Stockhausen Courses Kürten (2006)

Studied with Karlheinz Stockhausen and Richard Toop

Banff Centre International Workshop in Jazz and Creative Music (2003)

Studied with Dave Douglas and Louis Sclavis

Bachelor of Music in Composition (1995)

Lawrence University, Appleton, WI
Pi Kappa Lambda Jazz Composition Award